Choosing jackets
A jacket is a big gear choice riders make. Getting it right boils down to protection levels and the type of riding you'll be doing.
When it comes to the right jacket, the advice is much the same as selecting a one-piece or two-piece outfit. It starts with material choice.
Choosing the right jacket
Material the jacket is made of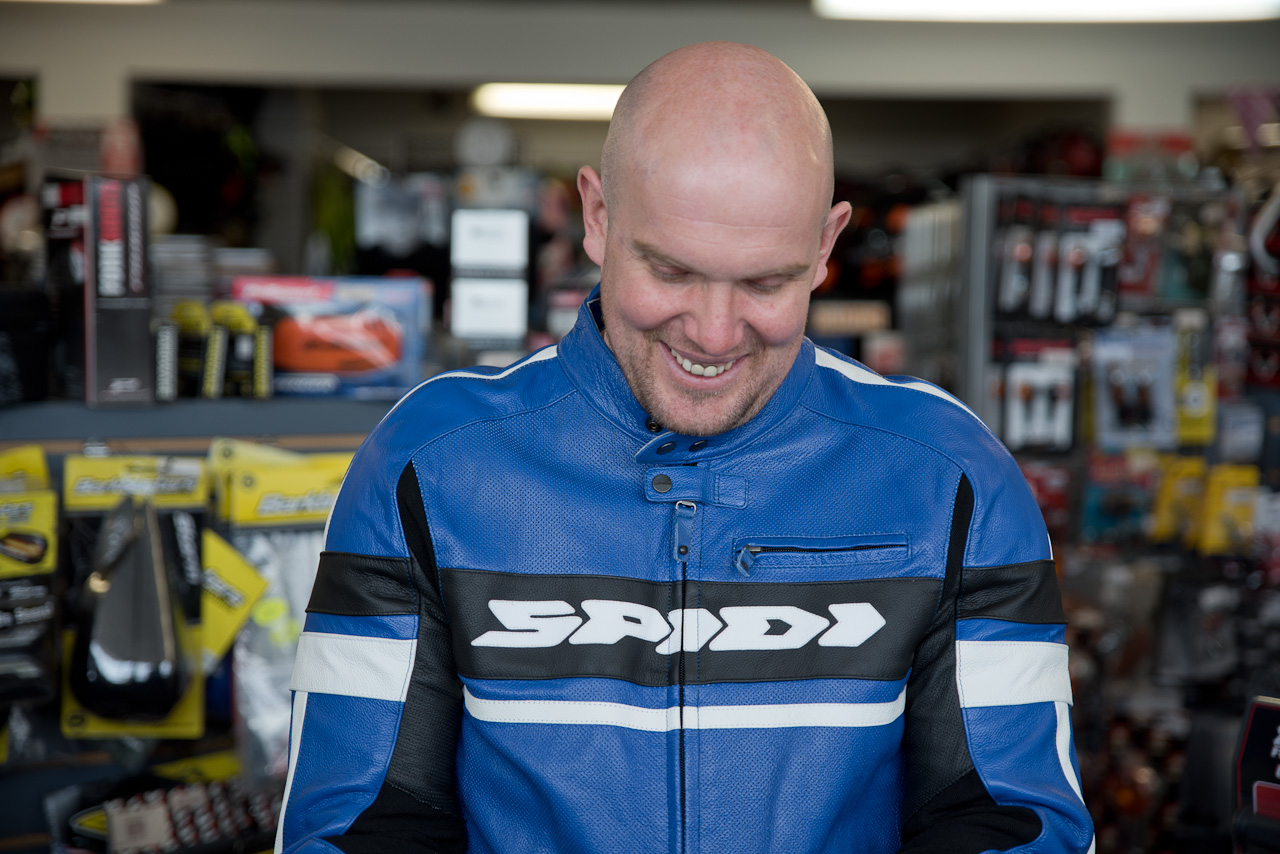 It comes down to two questions, will you:
mostly be riding at lower speed and around town or higher speed out of town?
be riding frequently in all weathers or do you pick nice days for your riding?
Basic guidance for choosing a jacket:
If you ride a lot at open highway speeds, resistance to New Zealand's common and highly-abrasive chip-seal road surfaces becomes a priority. Nothing beats leather if you're riding on open roads
Riding around town at lower speeds makes abrasion resistance less of a priority. You'll need impact resistance but a waterproof textile jacket will likely be a safe, practical choice
If riding in bad weather is unavoidable, a waterproof textile jacket is going to be your go-to choice
If you get to pick and choose your riding days, nothing beats the abrasion resistance of leather. A lightweight, water-resistant overjacket stowed away somewhere will cover most eventualities.
Remember
Nothing will protect you better in a crash than leather gear with full armour. Make sure the jacket is a close fit to best keep the armour in place. Leather will stretch with use.
Impact resistance of a jacket
Whatever the jacket, you need CE-approved (EN1621) armour protecting your elbows, shoulders and spine.
Slip-in joint protectors are rated at three levels, from basic (level 1) to extreme (level 3).
Vest-type style spine protectors worn under your jacket usually protect a bigger area than those that slip into a pouch in the jacket. Protectors should be labeled EN 1621-2, with two rating levels.
Chest protectors are usually separate (EN1621-3, two levels). Inflatable jackets should display standard EN1621-4.
New, more comfortable materials for armour have emerged such as D3O, which is pliable and moulds to your shape in normal use. But when these 'viscoelastic' materials are subject to an impact they instantaneously harden to provide protection. The same EN1621 standards apply.
How the jacket should fit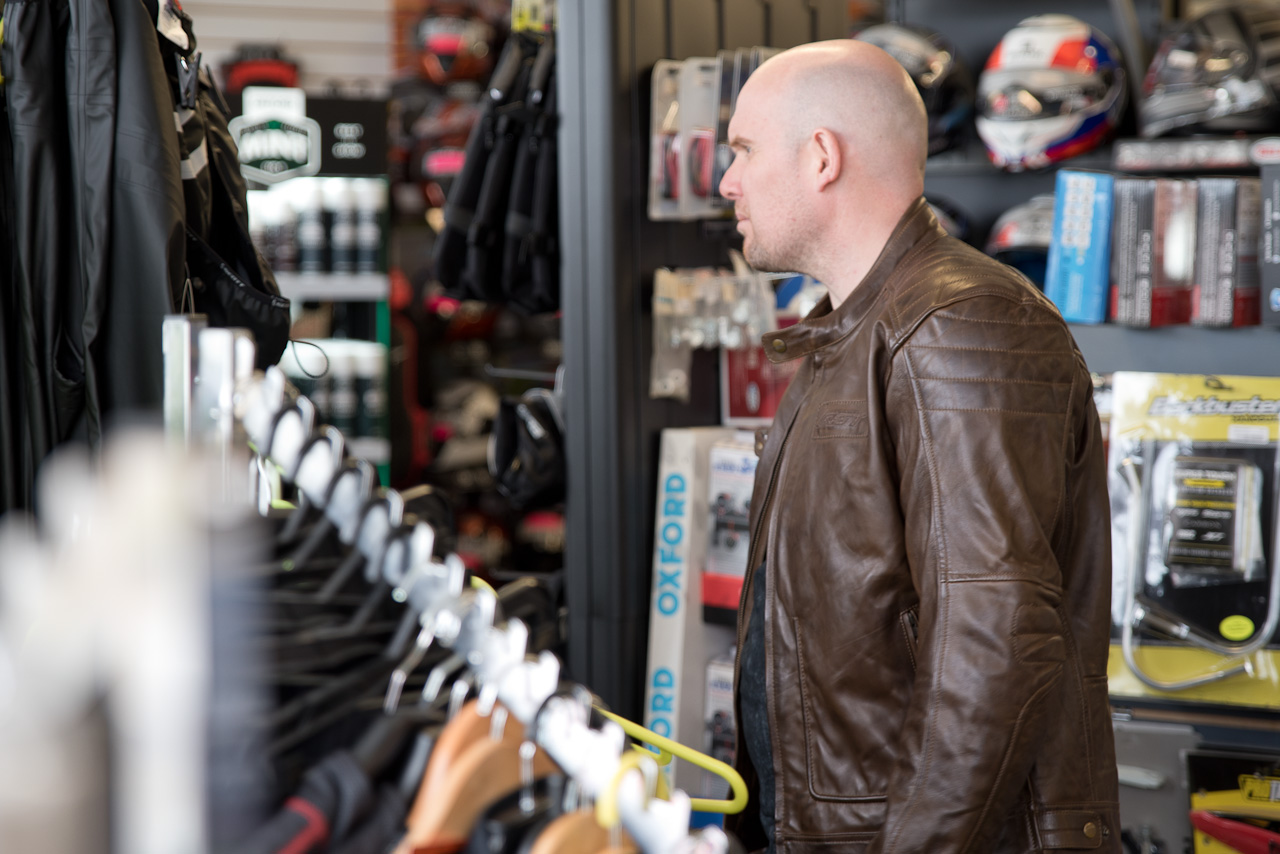 The importance of fit to proper protection can't be overstated. In a jacket, you want a close, even fit that reduces the chance of the armour moving out of place. But you also need to be able to move your upper body and arms freely to control the motorcycle, and have sufficient 'give' to add or remove layers.
Generally, the more adjustment available the better, ie waistband, neckband, arm tightness and chest, some offer more than others. If you're an all-weathers, all-season rider, it matters a lot.
Comfort and water-proofing of jackets
Warmth, water-resistance and breathability aren't easy things to determine in a shop. But they are vital for your comfort and safety. That's why they're tested in the new MotoCAP star rating system. Another useful source of information is long-term testing by the motorcycle press.
A heated kit is worth thinking about for cold weather riding. The difference it makes must be experienced to be believed. Nowadays, most heated clothing has its own battery, so there's no drain on the bike's.
Buying used jackets
Condition is the main criterion for buying a used jacket. Make sure the jacket hasn't been down the road and abraded the material, especially the stitching. Make sure all closures work properly. Top tip: always take out and inspect the armour. It may have already taken an impact and be damaged.