Which course is right for you?
Thinking about Ride Forever motorcycle coaching but unsure which course to choose?
Whether you're a seasoned rider who wants to gain new skills, a new rider who'd like to build up your riding confidence, or you're looking to ease your path through the licensing stages, there's a Ride Forever course that's right for you.
Quick links:
Urban Commuter: Tackle traffic like a pro
Learn to ride confidently in traffic, guided by trusted experts.
Ideal for those new to riding, aiming to take their Basic Handling Skills Test (BHST) skills onto the road.
$20 for four hours of on-road coaching.
This four-hour course is perfect for riders who do most of their journeys into and around town or on local roads (50km/h or less). If you're brand new to riding, just passed your BHST, or simply want some professional guidance to settle your nerves and boost your confidence, this course is for you.
For anyone who has had minimal experience on bikes before they did the Basic Handling Skills Test, the Urban Commuter course is a great first step into interacting with traffic. It helps overcome what can seem like an intimidating experience, building your confidence. As a half-day course it's also a good first step if the idea of a full 8-hour day on the bike, when you are fairly new, is a bit daunting.
Whether or not you're aiming to progress through the licence levels, our Urban Commuter course will teach you all you need to know to deal with traffic and urban hazards. The cornerstones are:
road positioning to better see and be seen
safe and effective braking
cornering
dealing with traffic.
Your instructor will also share excellent techniques to ensure every U-turn you make is smooth and safe. Skills-wise, you'll need to be able to competently control your machine, just like you did (or demonstrated) in your BHST. You'll generally need to bring your own bike (though some providers do rent them) and the course costs just $20.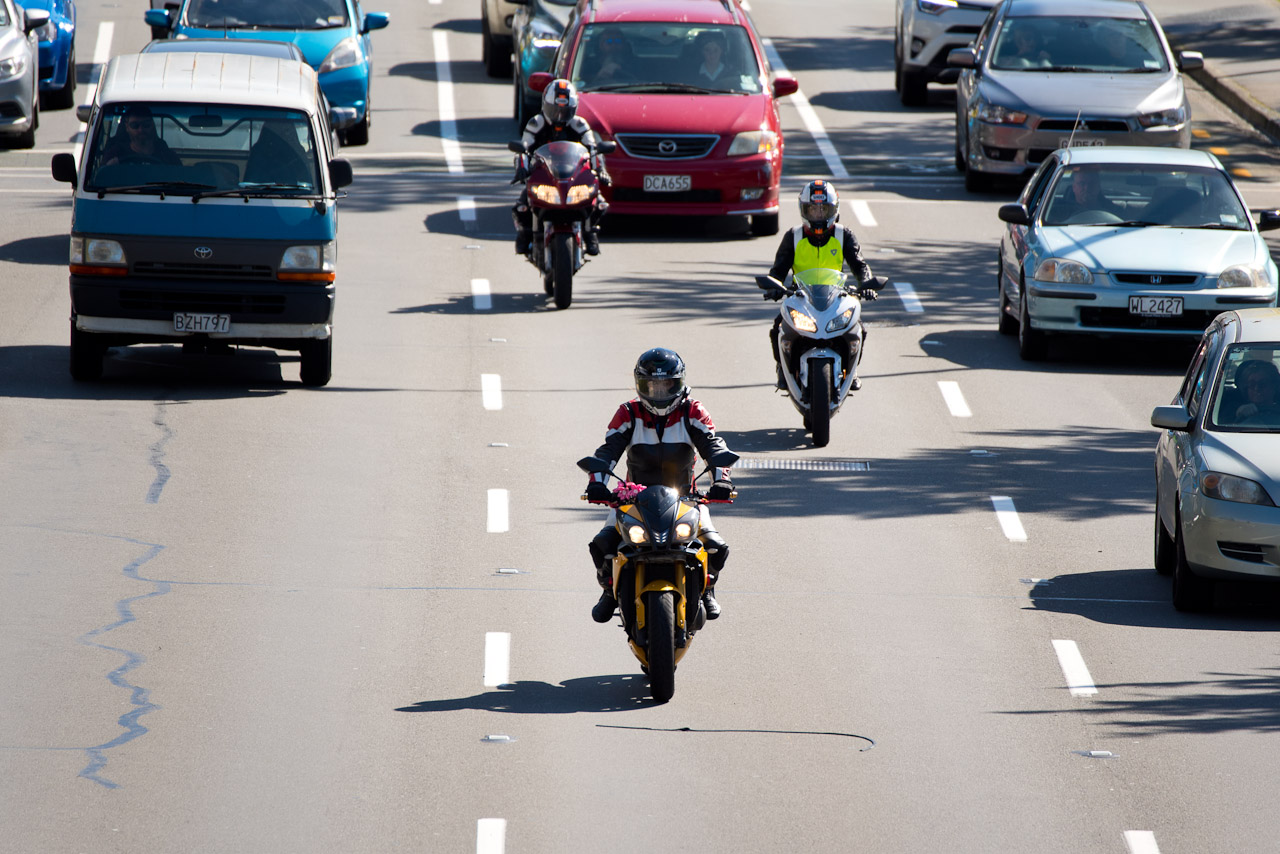 Scooter Survival: Learn skills specific to riding your scooter
Gain riding confidence, in the hands of qualified experts.
Ideal for anyone riding scooters in urban settings.
$20 for four hours of on-road coaching.
The Scooter Survival course is very similar to the Urban Commuter, the main difference is that you'll likely be on the course with other scooter riders. They can range from riders of 50cc machines on a driver licence to those with a 6L learner licence on higher-capacity scooters.
An enjoyable four-hour course, it will help to improve your skills and keep you safer when riding in traffic, boosting your confidence and enjoyment.
You'll learn about:
road positioning to better see and be seen
safe and effective braking
cornering
dealing with traffic.
All taking the specific characteristics of scooters into account. You'll need to bring your own machine.
Before attending this course, you must be able to competently control your machine while feeling confident enough to ride among some other traffic.
This course will help build your confidence further, so you're more aware of how to deal with situations as they arise, allowing you to relax and enjoy your ride.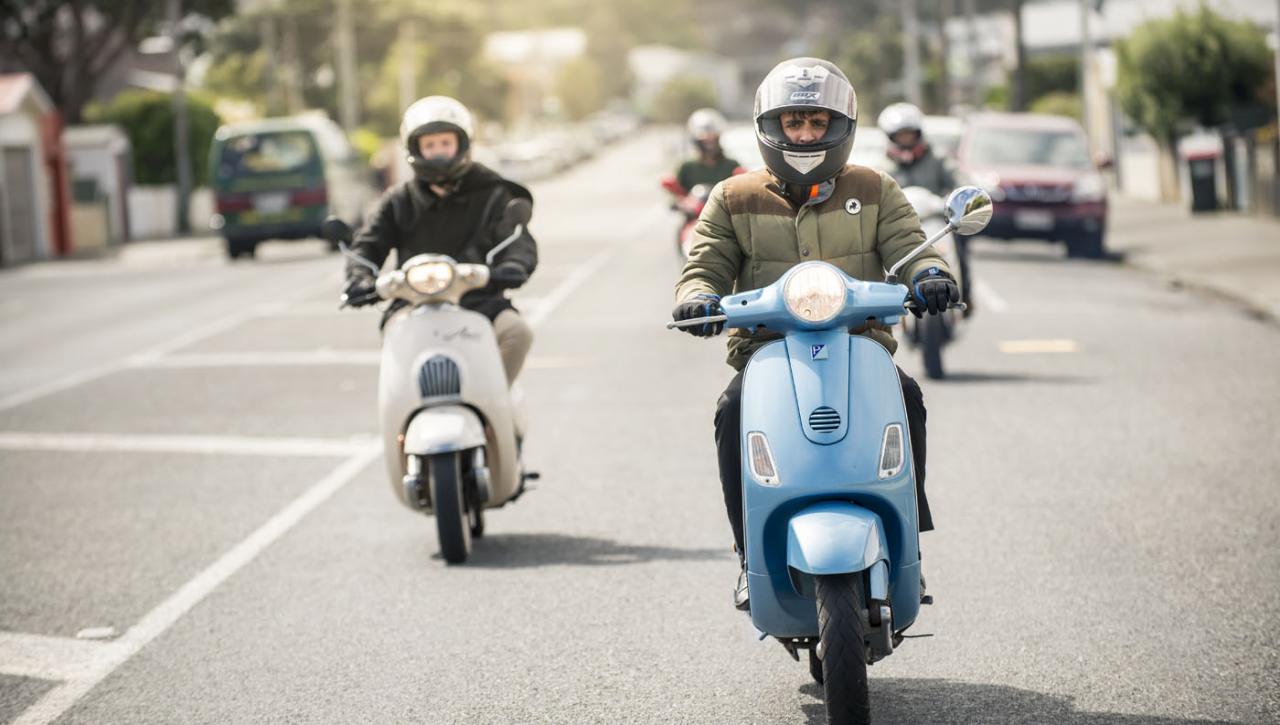 Bronze: Give yourself the best start
All the core riding skills in one confidence-inspiring package.
The perfect preparation for the CBTA Restricted test and first step in advanced riding.
$20 for a full day (8hrs) of on-road coaching on a variety of roads.
This popular course is perfect as a graduation from the Urban Commuter course or if you've had your learner licence for a couple of months and now feel the need to get a few more skills and confidence under your belt. When you want to get more out of your ride then a Bronze course is what you need to get to the next level.

This course is ideal for getting some pointers to take away and practice while you get ready for the CBTA Restricted test. Something you can do with no time limit from when you get your learner licence. In fact, just before doing your CBTA book yourself a Bronze course and get a once-over by a CBTA trained assessor. It will ensure you're riding at your confident best.
Bronze is also a good choice if you're returning to riding after a long layoff, to ensure you are getting the basics right.
This course takes place on a mixture of urban streets and open roads, plus usually a paved off-road area to practice some skills. So before attending, you'll need to feel comfortable riding on main highways up to the 100km/h speed limit and have a machine that can do so. Not you? Then take an Urban Commuter course to hone your skills and confidence first.
Our highly qualified instructors will help you focus on:
road positioning
selecting the right speed and gear
braking skills
smooth control, including smooth and safe U-turns.
Like all Ride Forever courses, limits on group size mean the instructor can usually adapt things a little to suit individual riders' skills and experience.
A full day's coaching (8 hours) for just $20 leaves you plenty of lunch money while honing your ability to cope with anything the road throws at you.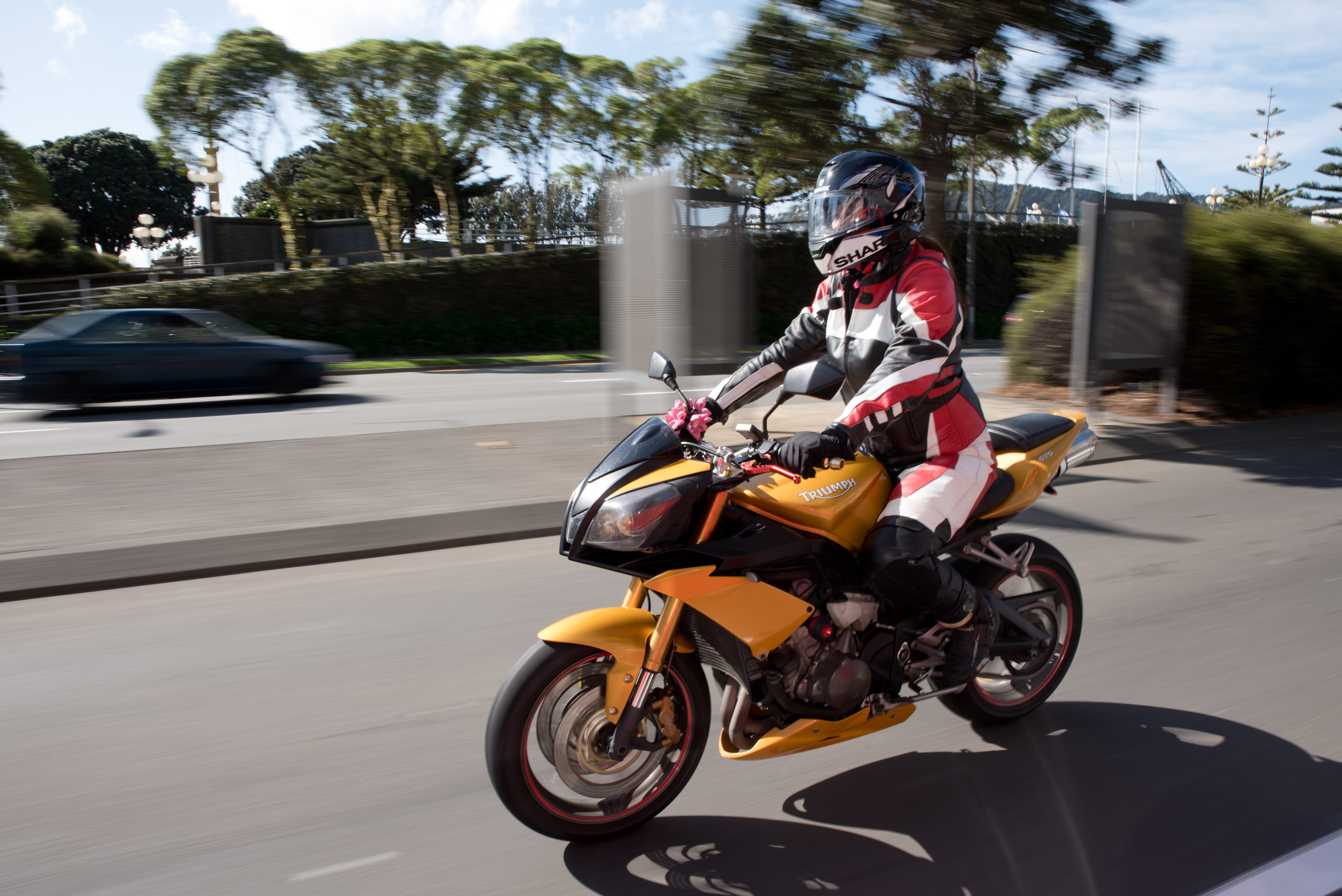 Silver: Take the next step on your riding journey
Intermediate skills taught in an approachable way.
Prepare for your CBTA Full test or refresh your riding under expert guidance.
$50 for a full day (8hrs) that will take your skills to the next level.
The Silver course is an intermediate-level course with a focus on open-road riding. It reinforces topics covered in the Bronze course and ups the game by bringing in key vision skills like:
vanishing points
reference points
visual flow through corners.
Even if you are an experienced rider, if you're returning to riding or haven't taken Ride Forever coaching before, Silver should be your starting point. It will give you the foundation you need to take a Gold course a few months later.
Covering a full day, there will be lots of corners to hone your skills and plenty of roads with up to 100km/h speed limits. So you'll need to feel comfortable and confident riding at open-road speeds and have a machine capable of doing so.
You'll learn skills that:
will make your cornering smooth and proficient
practising how to open up your vision through bends
use body weight to improve stability.
The course will test, and aim to improve, your ability to identify hazards and take appropriate action, introducing you to the principles of Roadcraft.
The Ride Forever Silver course is perfect preparation for riders aiming to get their Full 6F motorcycle licence, whether you take the practical test route or want support on the CBTA pathway.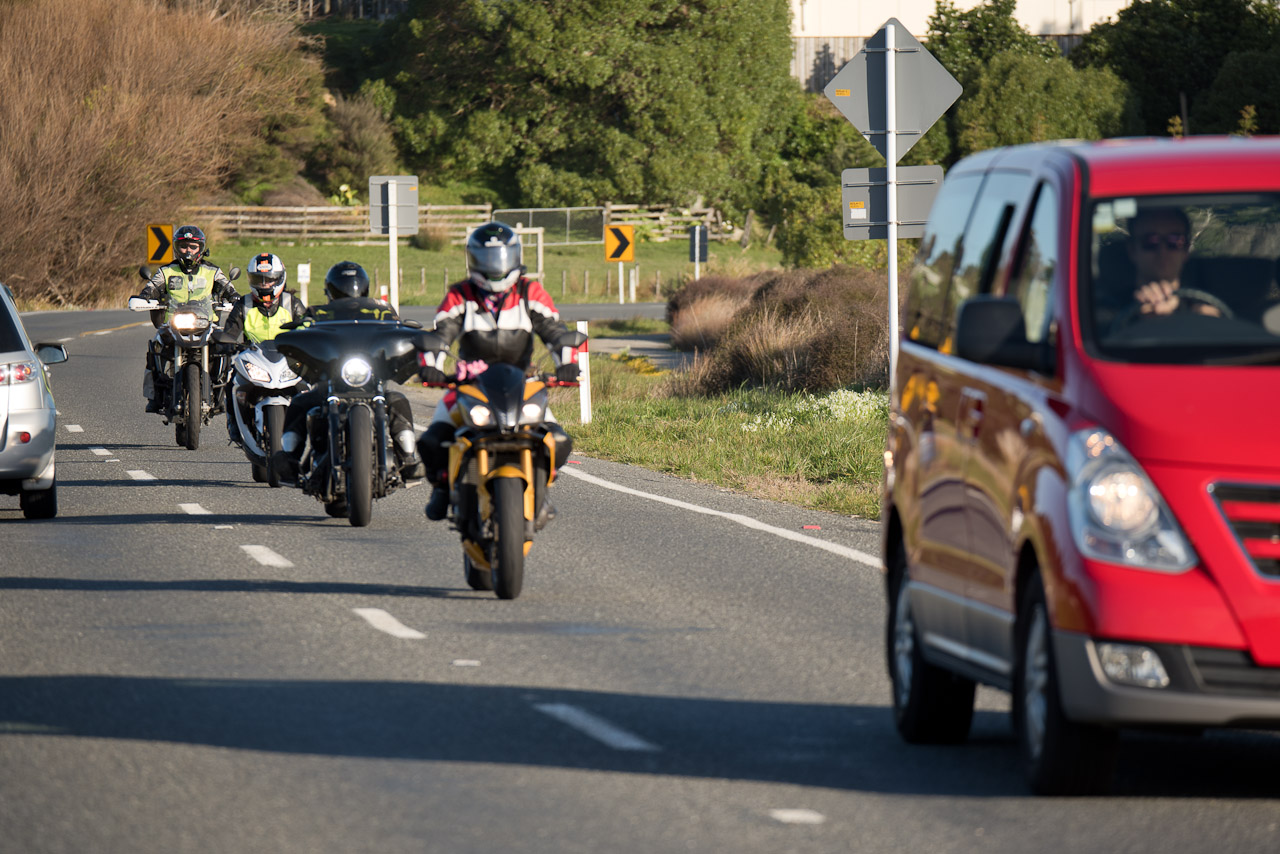 Gold: The pinnacle of Ride Forever coaching for advanced riders

Ideal for honing advanced skills, tailored to the rider.
Have an expert cast their eye for areas to improve.
Only $50 for a full day (8hrs) of Gold-level coaching.
Gold is for experienced riders who hold a Full motorcycle licence. Ideally, you'll have already taken a Silver-level course, the foundations of which will allow you to get the most out of Gold-level coaching.
As well as a refresher on the fundamentals of braking, slow skills and hazard awareness, Gold allows for focusing on specific skills. The course will give you a better understanding of how to corner safely and smoothly, while enhancing your ability to recognise and deal with hazards.
The coaching covers skills like:
group riding
long-distance touring
riding with a pillion
advanced vision and control skills.
Extending over a full day, on open highways and challenging back roads, you can expect to cover more than 100km with a highly qualified instructor on hand to help raise your game. Prepare for a day that will stretch you but prove highly satisfying.
Plus, if you've held a full licence for two or more years you can claim $200 cashback on your rego when you complete a Gold Course.
Motorcycle Rego Cashback Programme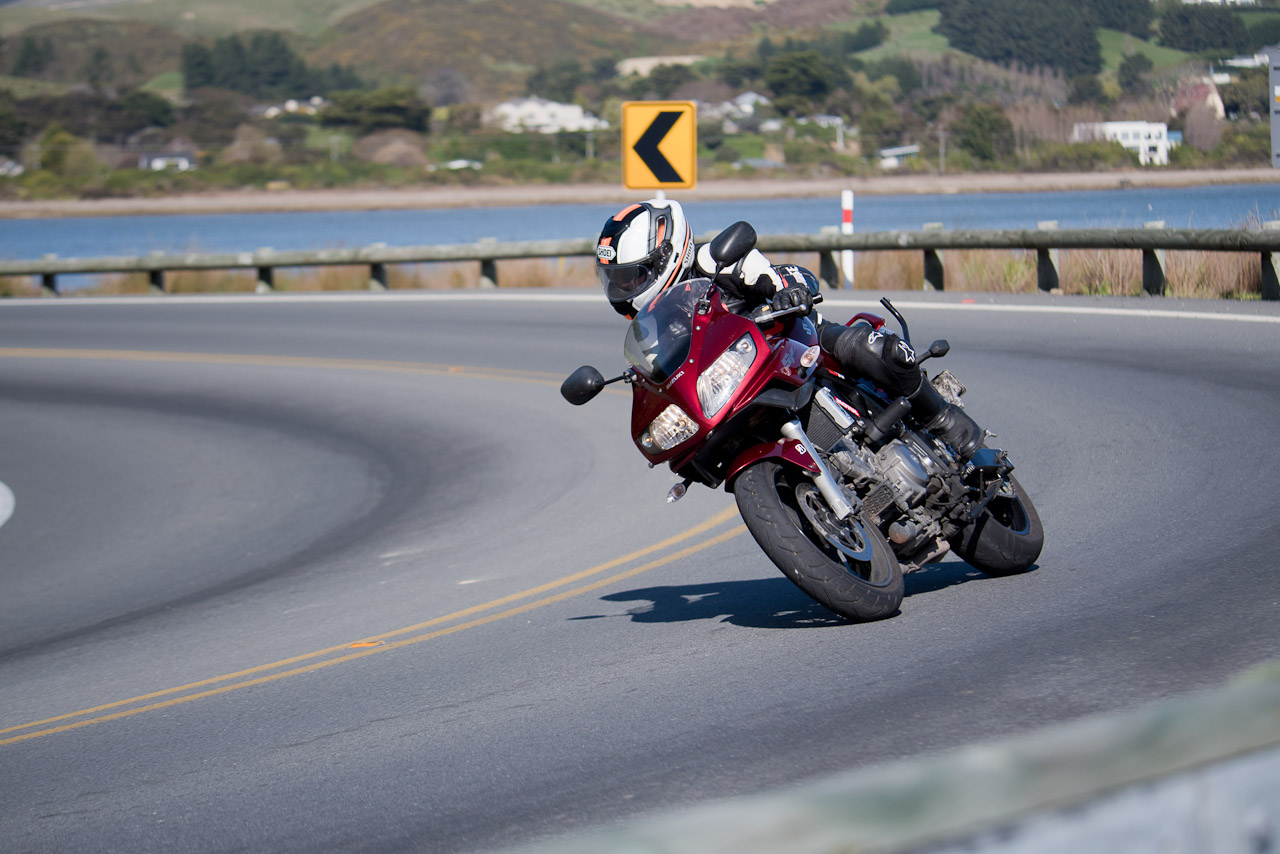 Still not sure about what course is right for you?
Find a Ride Forever provider in your area who will be happy to point you in the right direction.
How to prepare for your course:
All course days begin with a crucial briefing and a classroom session – get there early.
Make sure you have a full tank of gas.
Taking the course on your own bike is preferable, but if necessary many providers have bikes you can hire. Motorcycles must have a current warrant and rego, and be in roadworthy condition.
Check your bike over thoroughly to make sure everything works well.


Find out more about bike maintenance

.
Riders with a 6L or 6R licence must be riding LAMS-approved machines. If you are on a 6L, you must display an L-plate.
Courses can get booked out, so plan ahead, be flexible and patient.
If a course isn't available near you, contact one of the training providers in your area to find the next one you can join.
If you need to cancel, please give as much notice as you can.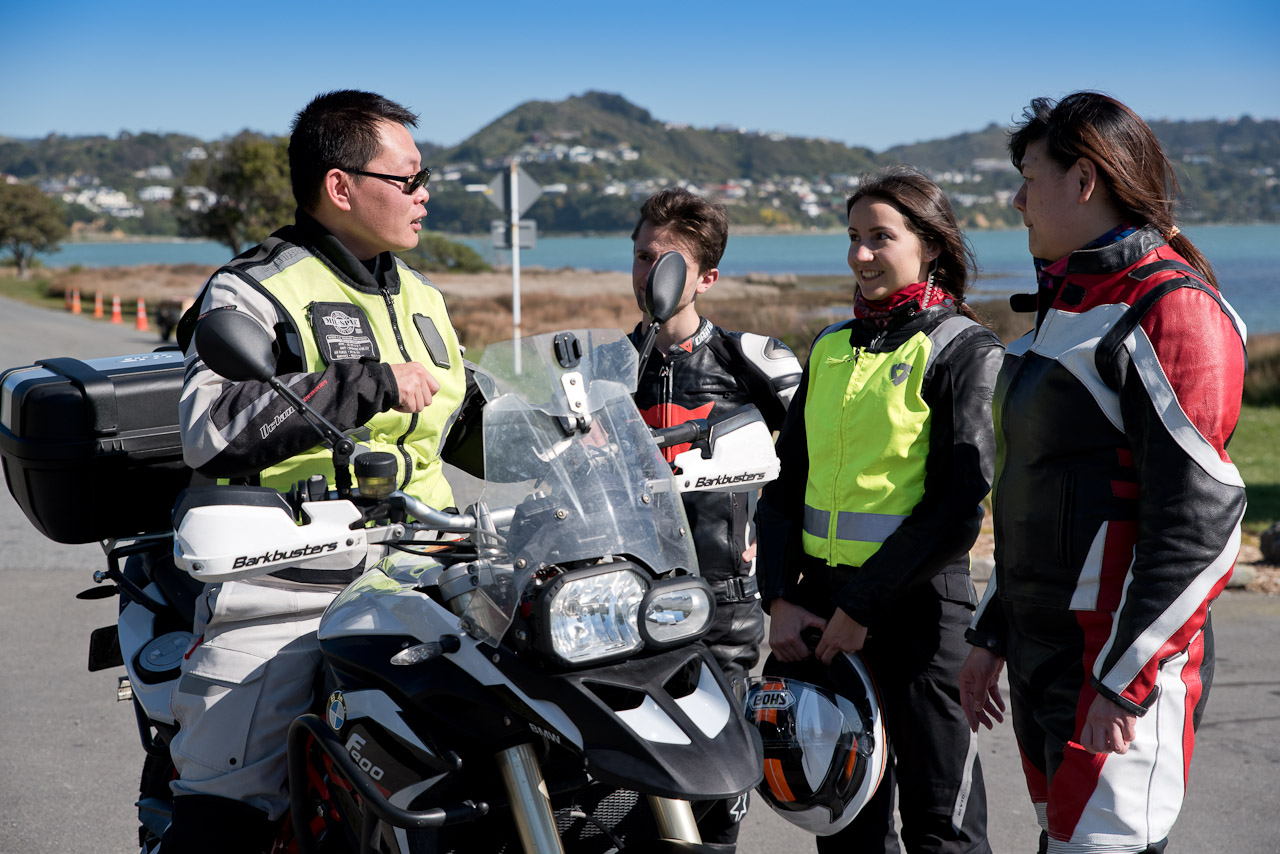 Worked out what course is right for you?
Choose your course, region and coaching provider.
Why choose a Ride Forever course?
---
More than 30,000 riders
have taken a Ride Forever coaching course.
From just $20
for the price of the course, you can't get better value for money.
You're 27% less likely
to make a claim with ACC if you've taken a Ride Forever course.